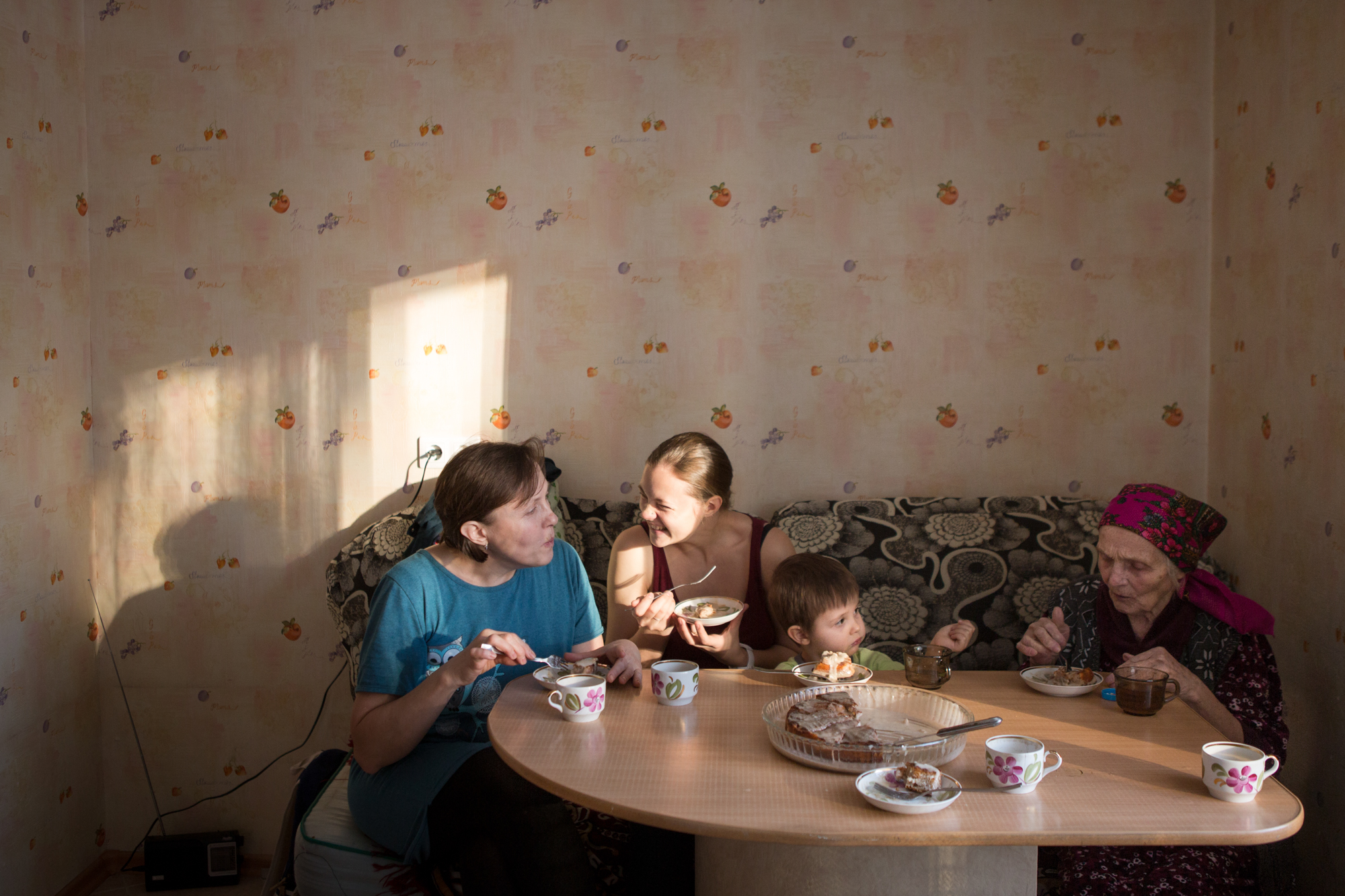 Maria Antonovna Olkhovskaya, my grandmother, turned 90 this August. She has 3 daughters, 6 grandchildren and 11 great-grandchildren. I started to photograph her 4 years ago, when I realised that I want to keep a memory of her and the beautiful world that she had created around herself. At that time, I couldn't even imagine that this story would have a new twist.

Her life was extraordinary but not unique. She was born into a family of old believers in a small hamlet in the Siberian taiga. Being a war child, she suffered from hunger and hard manual labour. She got four years of school education and lived in a village her entire life. When she was young, she worked in a sawmill, at the stokehold and did the housekeeping. Beside her huge vegetable-garden, she took care of 10 domesticated animals.

In the winter of 2017, my grandma got very sick - like people her age get sick for the last time. In spring she gradually got better, but for the family it was clear that she couldn't live so far from the city anymore and take care of the house, where there isn't even tap water or a proper heating system. In autumn, as a widow of a World War veteran she received money from the Russian government to buy a better apartment for herself. In December, she moved to the city for the first time in her life. Her new one-room flat she jokingly calls «a castle» is located in Tomsk, a city with roughly half a million inhabitants.

According to the statistics for 2018, there were about 10 million more women than men living in Russia. The numbers are getting even more astounding when you look at the group of age 65 and older - there are almost two times less men than women. They are dying younger from alcohol, insufficient health care or hard and risky work, while their wives are getting old alone, becoming an archetypical Russian grandmother - babushka.